A silk scarf can have many ways of wear, if you want to save your money, you can choose the magic scarf from all kinds of scarves, for more details, please see the silk scarves category.
【COLOUR】brown
【MATERIAL】100% real silk
【SIZE】110cm*180cm
【SUIT】lady/girl
【DETAIL】thin,soft,two-sided
【SEASON】summer,spring,autumn
【PATTERN】color gradient
【PRODUCING AREA】HangZhou,ZheJiang,China
【short description】
This is a fashion soft color gradient real silk scarf from china,it can make you more beautiful and feels so cool but no hot in summer!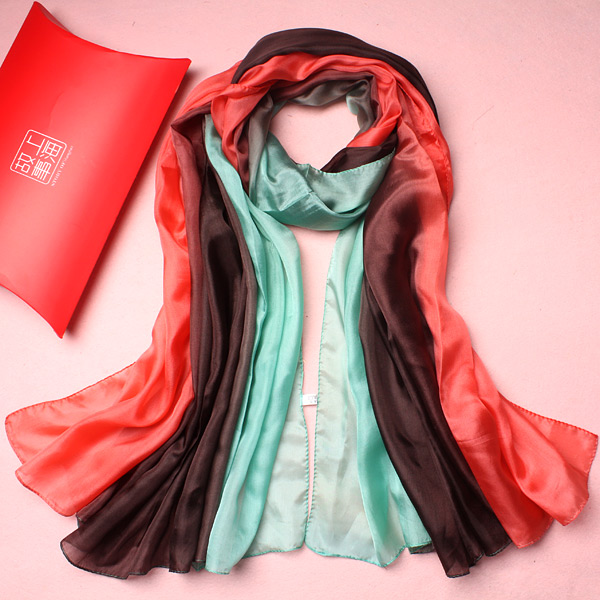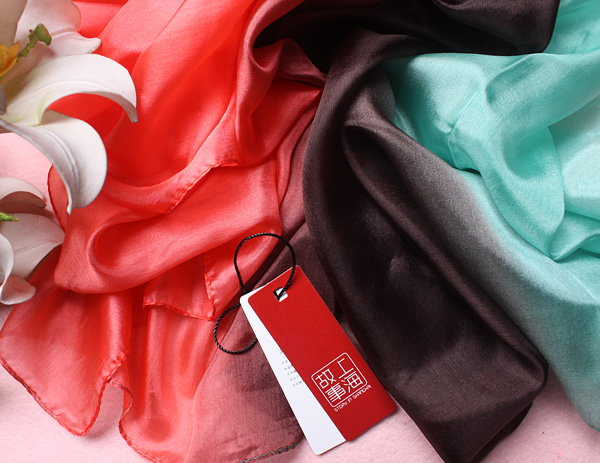 【Maintenance Instructions】
Use the shampoo or special detergent to wash the silk scarf with cold water;
You must do it softly and carefully, do not let sharp objects to scrape it ;
If the silk scarf wrinkled after washing,just do low-temperature processing with iron;
Do not let the silk scarf expose to the sun;
【Note】
The color may be slightly different,because of each individual camera monitor &Computer screens have chromatic aberration, especially between CRT screen and LCD screen, we can not guarantee that the color of our products will be exactly the same with the photographs you saw.